Special Ⅱ
Day Trip to a Flag Station
Hwabon Station Begins Its Second Life as a Cultural Space
Written by Yu Pureum
Photographed by Studio Kenn
Hwabon Station, one of the most beautiful flag stations in Korea, is still a living station where trains stop. However, only six trains a day pass through this small station. As with other flag stations, passengers are decreasing every year. But while many flag stations have closed, Hwabon Station is experiencing its second heyday.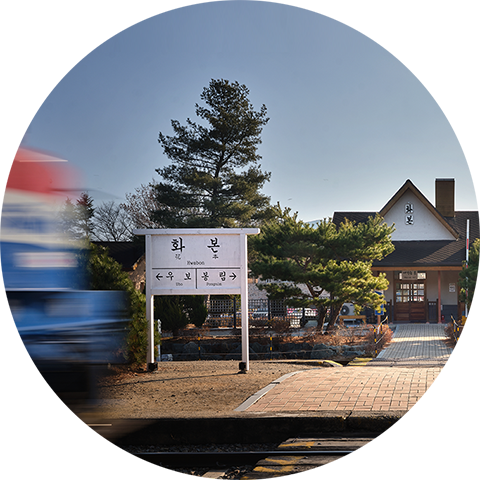 Hwabon Station is a flag station located in Sanseong-myeon, Gunwi-gun, Gyeongsang buk-do Province. It was completed in 1936 and opened as an ordinary station on Feb. 1, 1938. In the old days, The station served to transport people to markets in other villages from Sanseong-myeon, which didn't have a market. The train used to be a key mode of transportation for local residents, but as time passed, it became less important, with trains stopping only six times a day.
Hwabon's Second Heyday
Threatened with closure, Hwabon Station got a second lease on life thanks to the Green Station Project in 2011. The initiative transformed the dying flag station into a popular tourist destination.
Through the project, the plain, old station was transformed into a flag station with a warm and friendly atmosphere. With the help of residents, 7,000 salvia flowers were planted along the railroad tracks. The water tower, which had not been used for a long time and was littered with trash, was as well. As a result of these efforts, Hwabon Station has become a famous attraction, packed with tourists every weekend.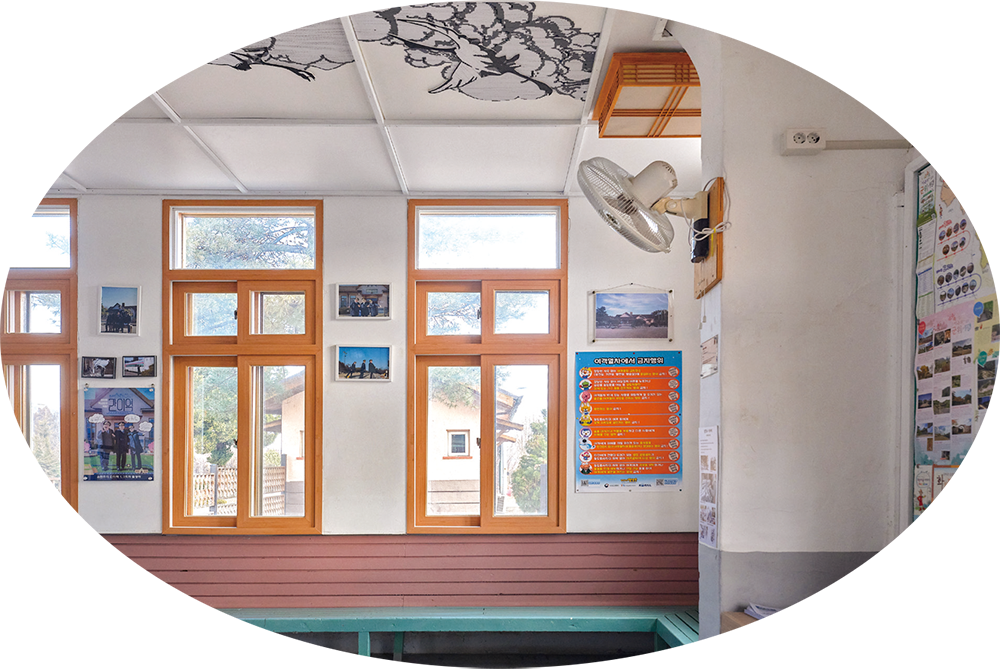 More than Just a Station
Hwabon Station's restoration uses not only the main station building, but also several related spaces. The water tower, boasting a history of more than 100 years, has been brought back to life as a historical site and a photo zone. This water tower supplied water to steam locomotives from 1899 to 1967 and is now a landmark of Hwabon Station after its remodeling. The 25-meter-tall water tower is also a space where you can feel the passage of time. Inside there are phrases inscribed by workers in the old days, including admonitions to save coal.
A rail cafe constructed from disused Saemaeul train cars is also a must-see. More specifically, the rail cafe includes two carriages attached to a model locomotive. The carriages host cafe customers and the model locomotive has become a photo zone. The rail cafe is growing in popularity as a unique place offering something a bit different to tourists, somewhere you can watch the trains pass as you sit with a nice cup of coffee.
Located slightly away from Hwabon Station, the Samguk Yusa Hwabon Village Dormitory is also a tourist attraction as a legacy of the station. Built in the 1930s, these houses were used as lodgings for railway workers for 50 years, but were recently restored and converted into accommodation for travelers. Even the living and work spaces have become places that offer a special experience to tourists.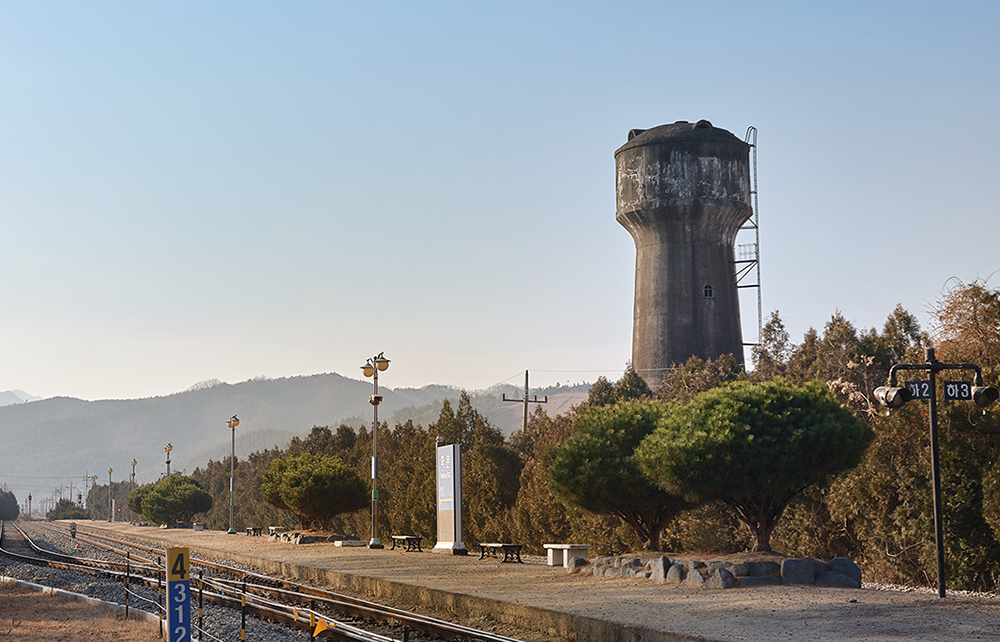 The station's old water tower used to serve steam engines, but is now a popular photo spot.
No Trains? No Problem.
Hwabon Station is expected to cease functioning as a station in December 2023. The railway will be maintained, but trains will no longer stop there. However, unlike other abandoned stations that nobody visits anymore, that the number of tourists visiting there will unlikely decrease because Hwabon Station has already transformed into a cultural space imbued with memories.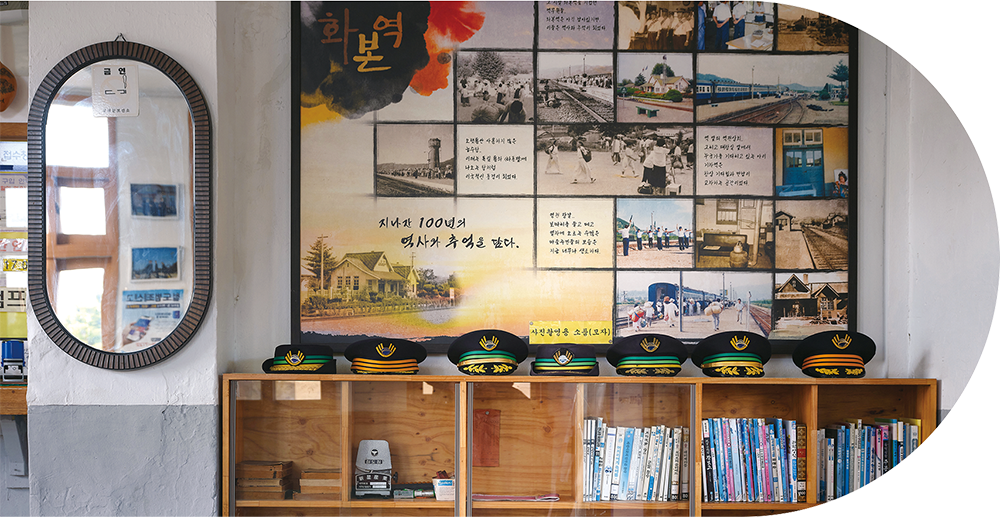 The inside of Hwabon Station is used as both a head house and an exhibition hall.