Global Issues
'김치' is 'Kimchi' in English and 'Xinqi' in Chinese.
Chinese has no letters which sound like 'Ki' or 'Kim'. Thus, in 2013, the Ministry of Agriculture, Food and Rural Affairs decided to use 'Xinqi' in Chinese for Kimchi.
The Ministry of Culture, Sports and Tourism revised 'Foreign Language Translation and Notation Guidelines for Public Sector Translation' by reviewing exporters and relevant organizations, including the Ministry of Culture, Sports and Tourism.
The revised directive deleted 'Paocai (泡菜)', which was suggested by a preexisting directive for the translation and notation in Chinese, and clearly specified Xinqi (辛奇) to when referring to Kimchi in Chinese.
'Xinqi (辛奇)' pronunciation is similar to Kimchi and means 'spicy and novel'. As the public, as well as food industry, has been continuously requesting the way to mark Kimchi in Chinese, 'Xinqi (辛奇)' was finally selected as the proper notation for Korean Kimchi.
'Kimchi' is clearly differentiated from the paocai of China by using the word 'Xinqi(辛奇)' and the awareness of Kimchi as a Korean traditional food will be enhanced.
The revised directive is applied to websites and promotion materials prepared by the central government and local authorities. The ministries in the central government and the local authorities shall publish promotion materials for foreigners in accordance with the revised directive. The relevant authorities shall use 'Xinqi (辛奇)' for 'Kimchi' when producing promotional content for Kimchi in Chinese.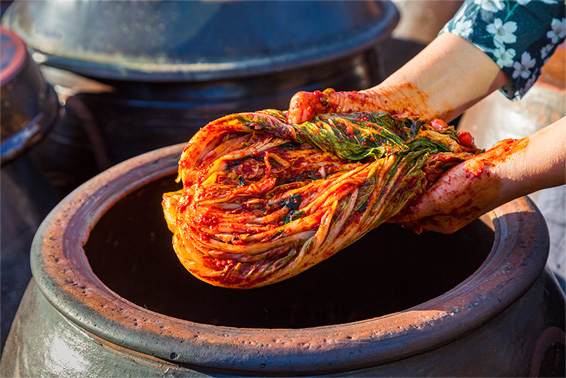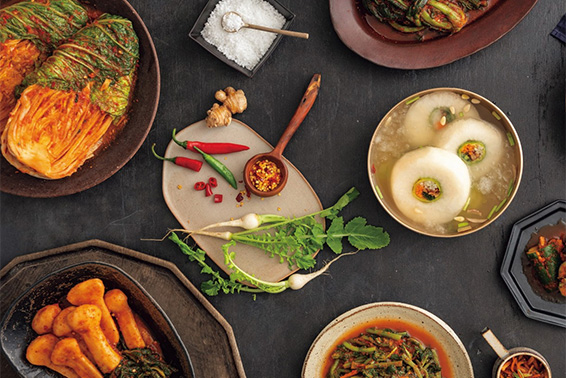 Distinguishing between Kimchi and Pao Chai
Kimchi
Paocai
CODEX
Listed in 2001 Kimchi (CXS 223-2001)
No CODEX standards on Paocai.
Paocai is included in the standards on pickled fruits & vegetables
(CXS 260-2007).
※ Listed in ISO standards in 2020
Definition
Mixing chili powder, garlic, ginger, spring onions, radishes, and other condiments, rubbing the mixture on Korean cabbage and fermenting them.
(Codex/CXS 223-2001)
Soaking and fermenting Chinese cabbage, mustard leaves, yardlong beans (long beans), peppers, radishes, carrots, and other vegetables
(ISO/FDIS 24220)
Features
Salted fish is used and Kimchi is fermented at low temperature.
Salted fish is not used. Fermentation at room temperature.
Go to the 'Kimjang Culture' of Korea listed as UNESCO Intangible Cultural Heritage video.